Pre Render Creator - PRC
PRE RENDER CREATOR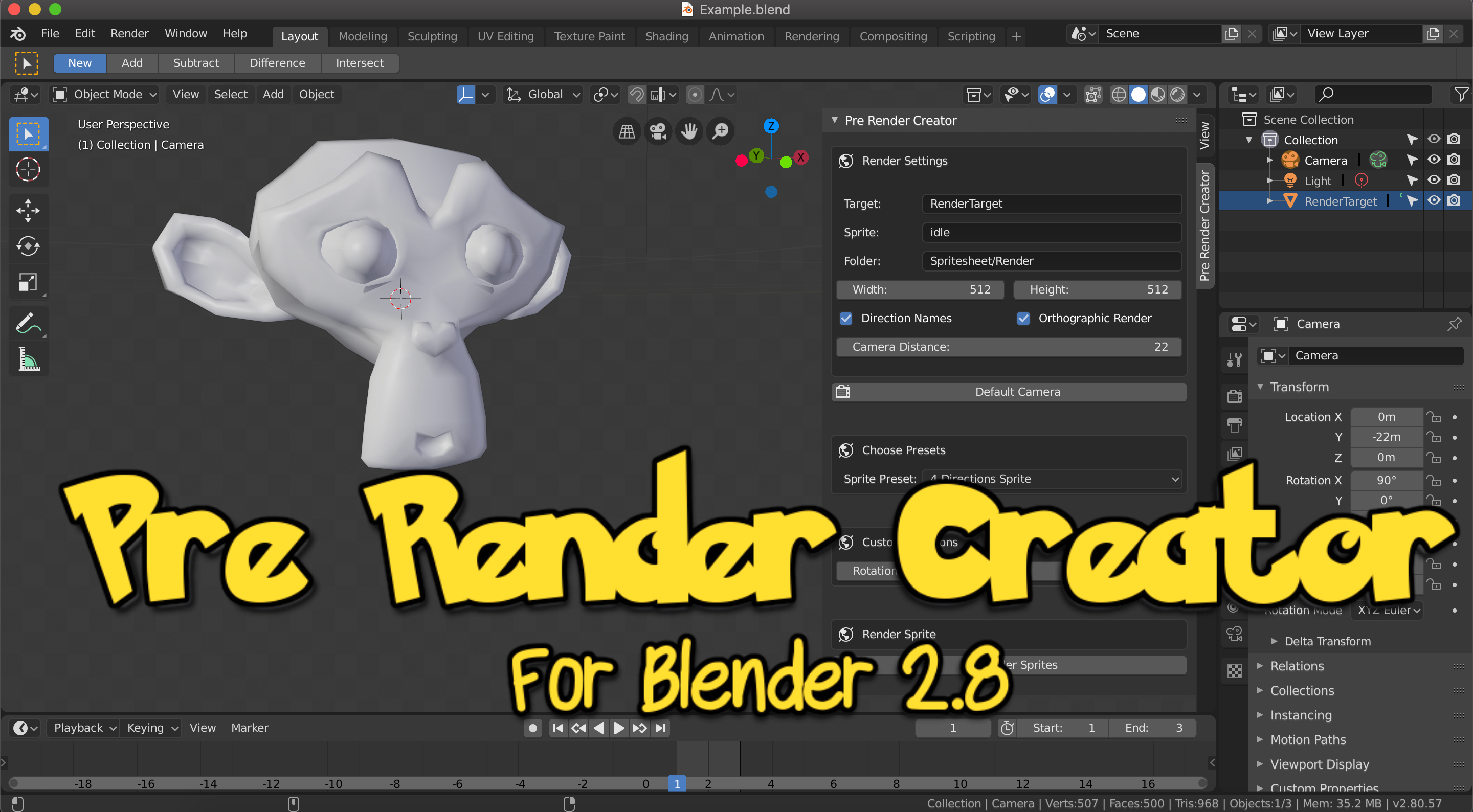 This yet simple but powerfull tool script will save you a lot of time when creating your spritesheet animations!
With the concept of model once render all, you'll be able to create multiple angle sprites with a single click away.
BLENDER 2.8x / 2.9x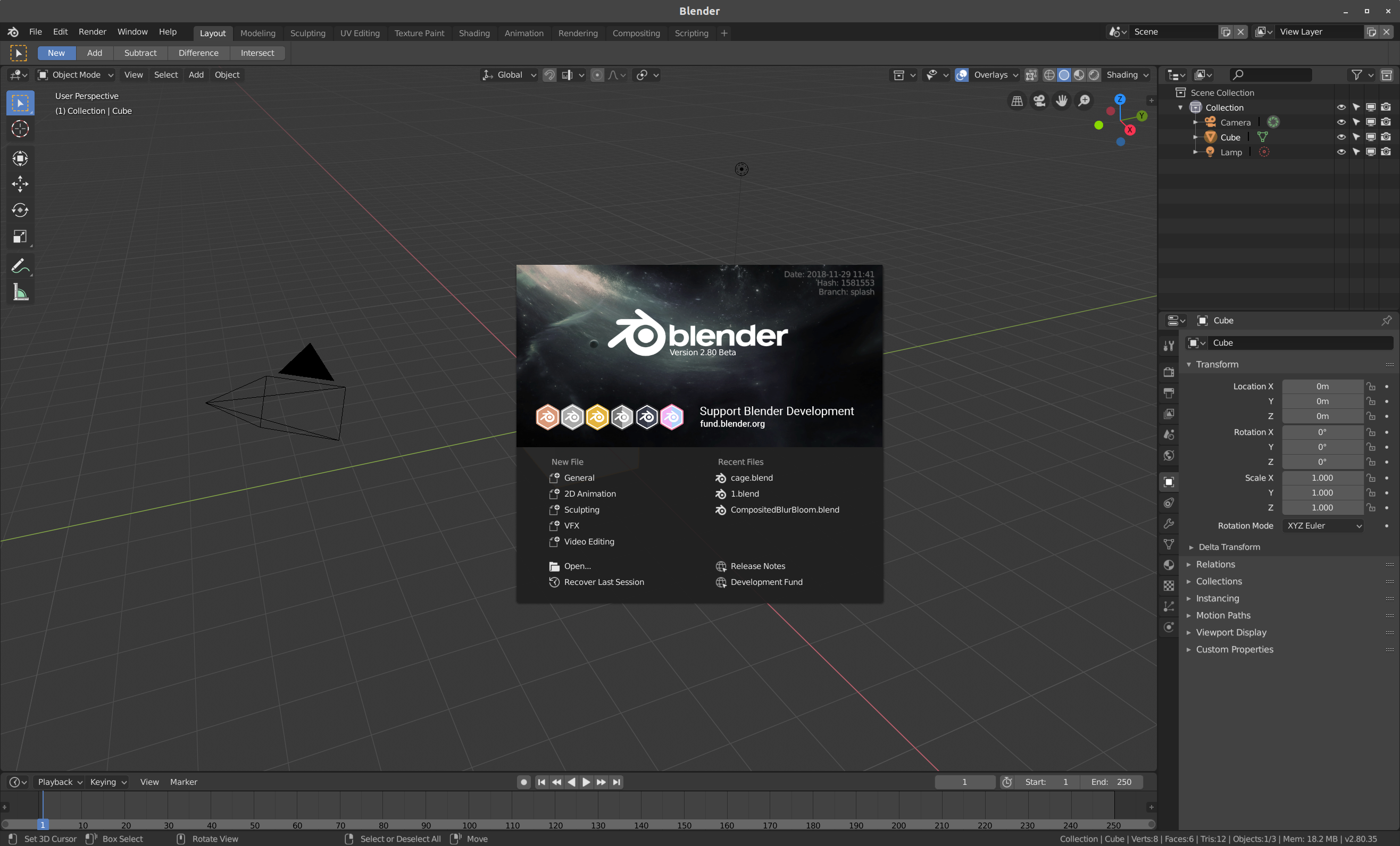 Available Export Features
Rotation Steps
Render Target
Sprite Preset ( 4 Directions, 8 Directions, Front-Only, etc... )
[NEW] Spritesheet Tool For Ease Packing Sprites Right Inside Blender
Custom Rotation
Custom Sprite Size
Custom Sprite Files Name
Optional Path
Quick Render
Camera Distance
Example .blend File Provided
Note: Recommended to run Blender as admin for the first time when using Spritesheet Tool feature on Windows machines.

Simple Installation
Example File Provided
Automate Your Sprite Render Extraction Process Now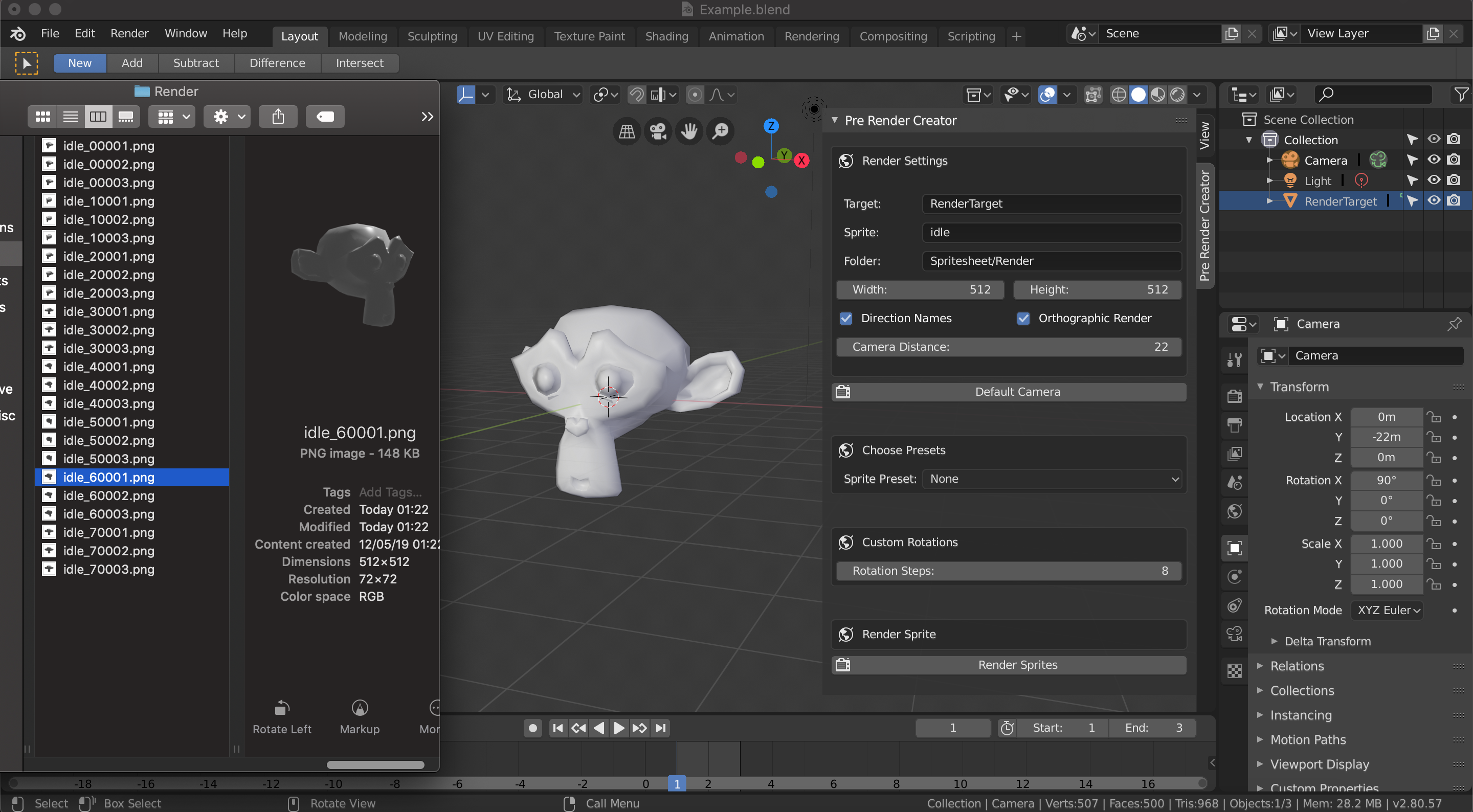 Custom Sprite File Names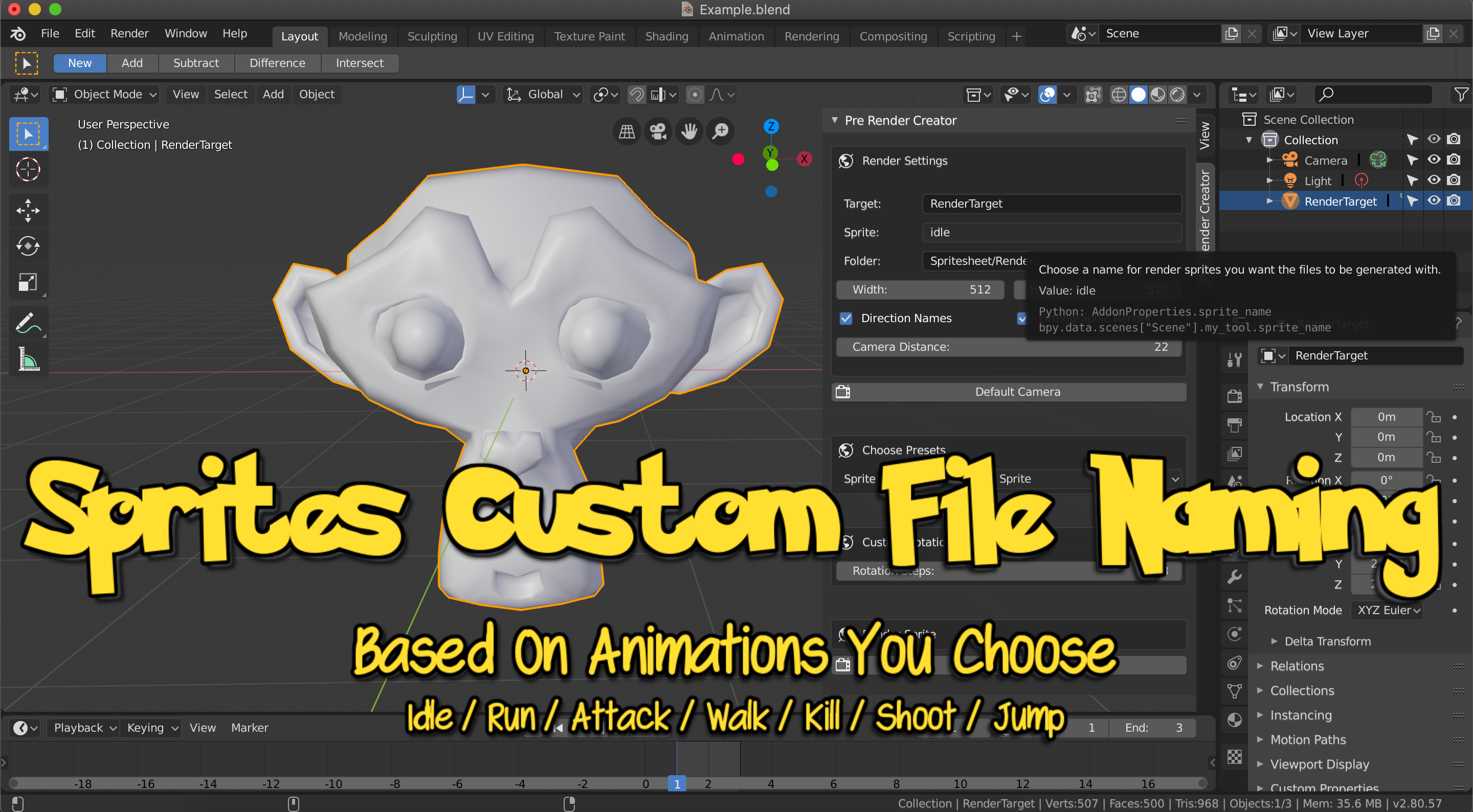 Custom Sprite Sizes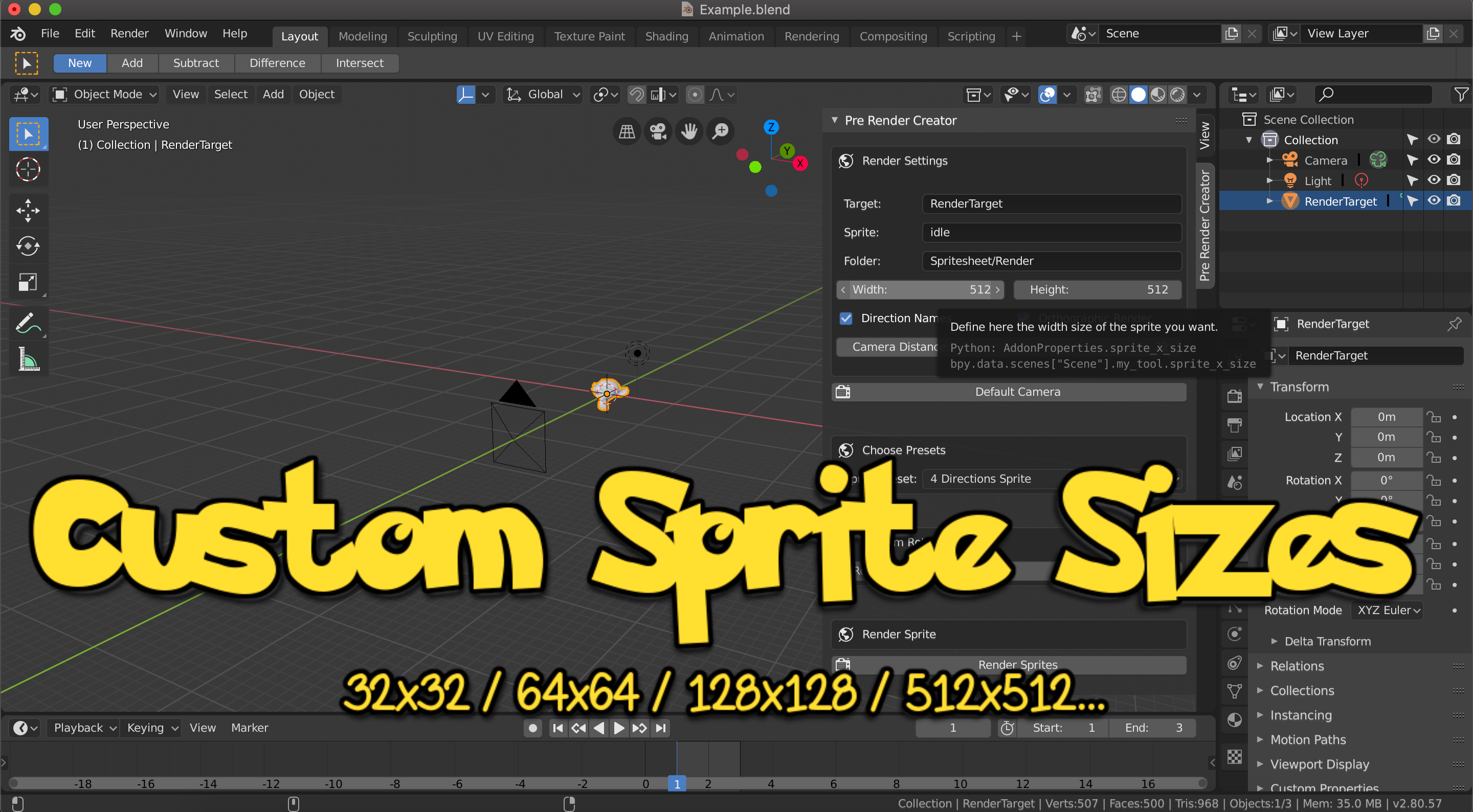 Sprite Presets Feature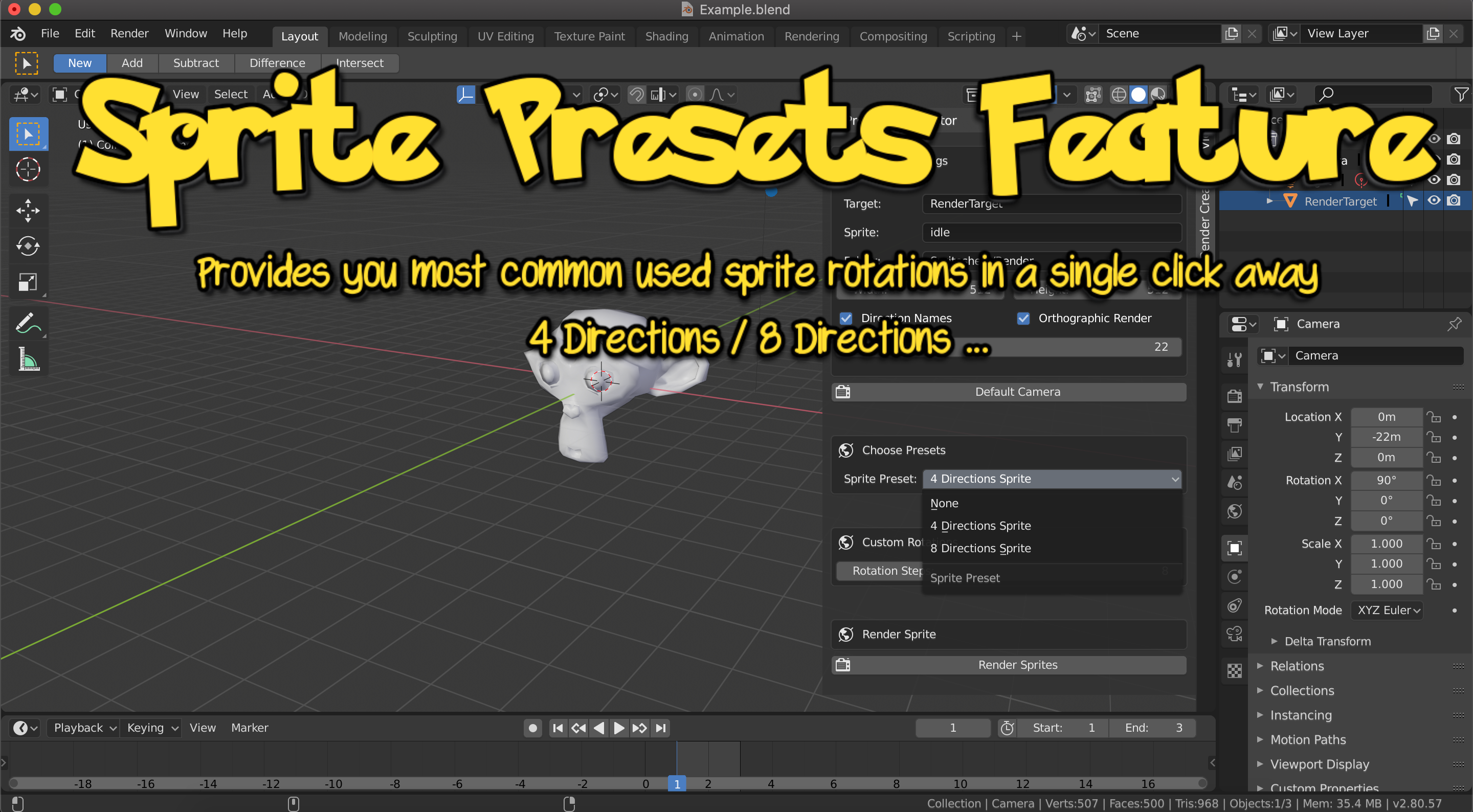 Just choose the preset directions ( Example: 4 Directions Sprite ) that you want for your asset and ta-da!
Sprite Preset - 4 Directions
( with auto generated filenames )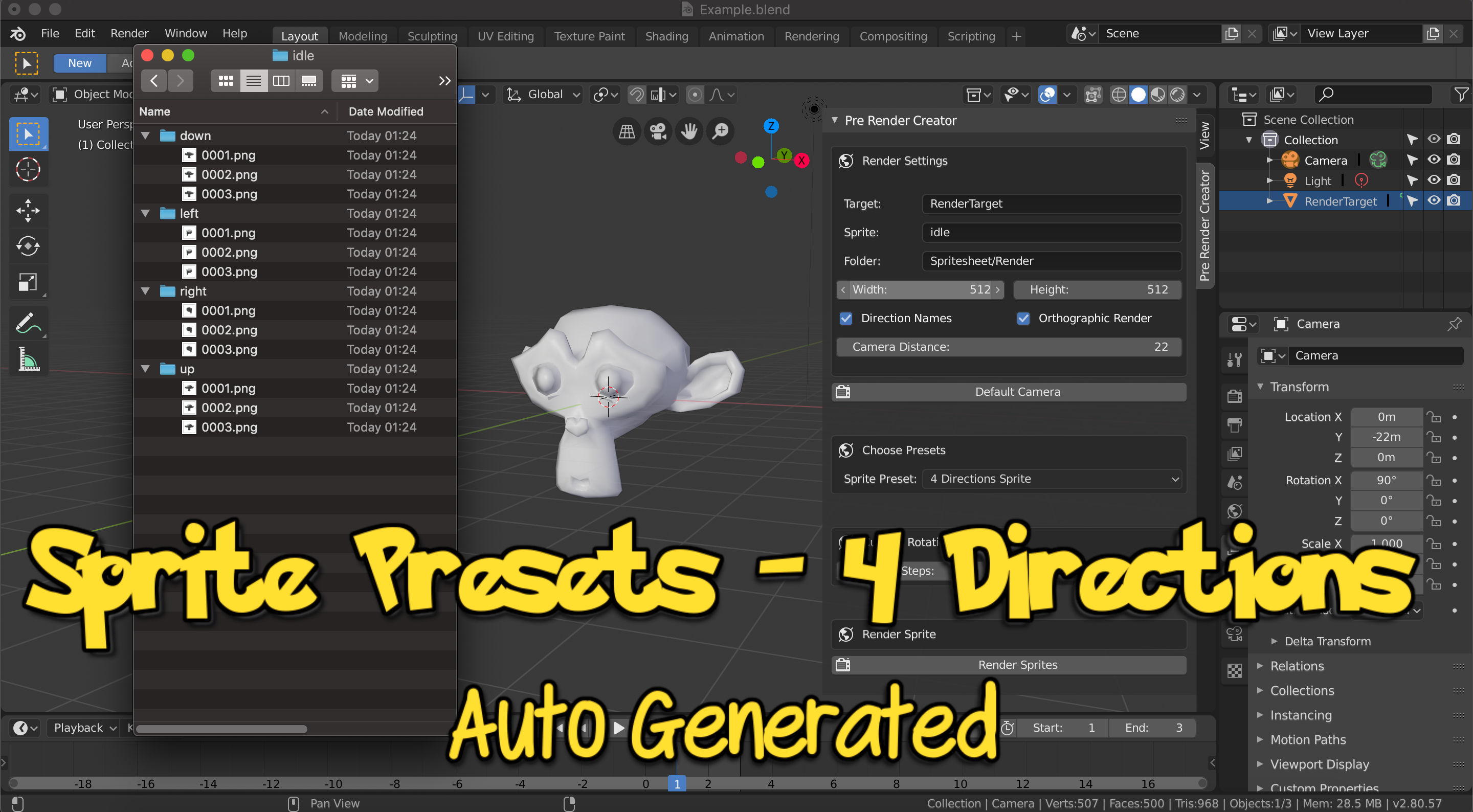 Sprite Preset - 8 Directions
( with auto generated filenames )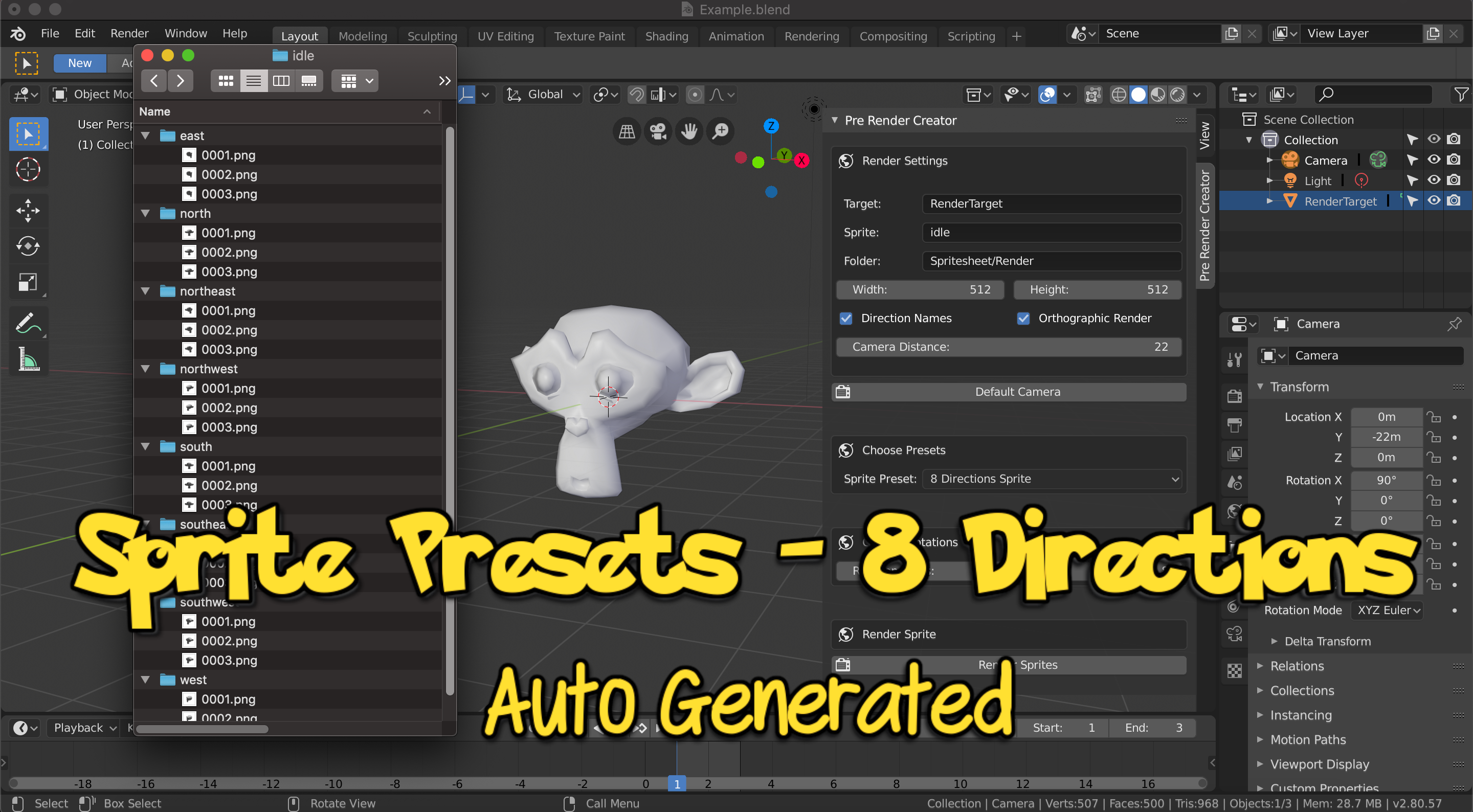 Important
Keep in mind that your camera should match within the actual render target mesh as shown in the example file. ( Not out of bounds, otherwise the script won't work )
Show and tell your creations on our discord server!
Alphatech Studio's Discord - https://discord.gg/KWrtYb
Tip
If you have multiple objects, you can parent them all to an empty box and select the Empty box as the render target.
But wait... What is a Pre-Render Sprite?
It's a sprite that was generated from a 3D model. Like this one: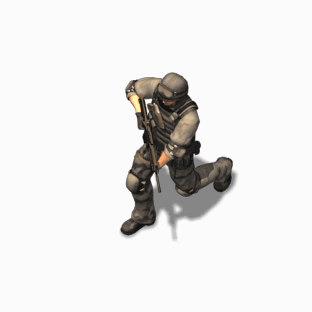 Final Result Example

QUICK OVERVIEW & TIPS
Pre Render Creator - PRC v2.0

Purchase
In order to download this tool you must purchase it at or above the minimum price of $17.99 USD. You will get access to the following files:
PreRenderCreator - PRC v2.0.4
17 MB
Comments
Log in with itch.io to leave a comment.
I'm using blender 3.0.1, does this work on that version?


Hi, the discord link does not work. Please make the discord link have never expired when creating the invite.

Anyways I want to create pre-rendered graphics for objects to create tiles and building parts in side-scrolling view as linked here:
https://cryptogene.itch.io/595-medieval-2d-game-asset-pack
or here

https://pvgames.itch.io/

Is it possible with this addon? What settings and such to use? What is a good way to communicate with you?

I am trying to render an animal sprite and keeps rendering offset. I tried making another bone in the center of the animal and targeting it but the software does not recognize it. How can I render it centered?
Hello! My first hunch of that case would be double checking possible position (translation) differences between rest pose, pose positions. Also make sure you have applied transformations if they're correct. In macOS the shortcut for that is Cmd + A.
How do you render multiple objects in the new version? The older video showed doing parenting to the empty box and setting that as the rendering target, but following those instructions it doesn't let me render in the new version; it only works if the target chosen is an actual armature. And as such I have no idea how to render an arm holding a gun with the new version for example.
Hello @Aldenwar! The idea behind PRC is to be used in the character rendering process, if you do have a character without an actual rig and still want to render it, you can either use the Quick Render in Render Controller > Quick Render or add a single bone to your mesh just to target your object within settings Shift +A > Armature > Single Bone then Select Object > Select Bone > Ctrl/Cmd + P > With Automatic Weights, then you should be good to select and render. There will be an update soon which will consider both scenarios Armature/Object but this change was required for now in order to retrieve all animations to the rendering process.
Can I export my PNG animation sequence which I have done in Blender, (NOT IMPORTED PNG IMAGES) in one vertical column sprite sheet? like the example I attached. If this can be done Ill buy it.

Hello! Currently it is set to 10 columns per file to maximize compatibility for most engines. But this is easily adjustable as a param. You can use the new version with this param and set as 1 column which should help you join sprites with the spritesheet feature.
This tool is part of a bigger project which involves regular maintenance therefore there are costs involved to keep it always 100% compatible.
Give me the tool at my email address (lucianothewindowsfanisback@gmail.com).
Sorry, the license of the tool and it's developers doesn't allow it.
Luciano I have a request from you also, please package all your belongings and tell me when you're ready, I'll tell you where to send them.
It's ok if some of your clothes are old, I'll accept them. I need your stuff, all of it (you can leave one pair of pants and one shirt for yourself). Please hurry.
Quick question: Is there an option to have the camera at face level to get sprites that would work well for a 2.5D fps game?
Hi BoJustBo, currently it's not integrated camera settings in the addon as each person has individual needs for the camera, but that can be easily set for the render as long as you have only one active camera in your scene. You can use this other free addon for setting the camera (https://bitbucket.org/mephisto_/create-isocam/raw/561f55b53cfd0cb53dab0150d2e57377f22db2e3/createisocam.py) And PRC combined to get proper 2.5D and isometric sprite in the best angle you need.
For future updates, we shall upgrade the addon to hold camera presets as well.
- Best regards.
- v1.0.3 Released with few updates adapted for new versions of Blender 2.8